Pull-up bands are actually one of my favorite pieces of equipment because they were game changers for me when I was just trying to do one unassisted rep — and when I graduated to ten unassisted reps. Bands are inexpensive, easy to transport and use, quickly wrap around any bar or branch, come in various levels of "assist", and even come with some cool colors and designs.
Using a band is easy as you just need to attach it, pull it down to slide in your foot or knee (depending on how much assistance you want) and voila, you're on your way to pull-up stardom!
Recently, we had a chance to try the leading pull-up bands on the market, with my top picks being:
Rogue Fitness Pull-Up Bands
MummyStrength Pull-Up Assist Band Review
Tested by Maria Cerina de Ramos, NPC BodyBuilder and "all around" athlete
"The Mummy Strength pull-up assist and resistance bands are perfect tools for individuals looking to perfect their pull-up form or ultimately complete unassisted pull-ups."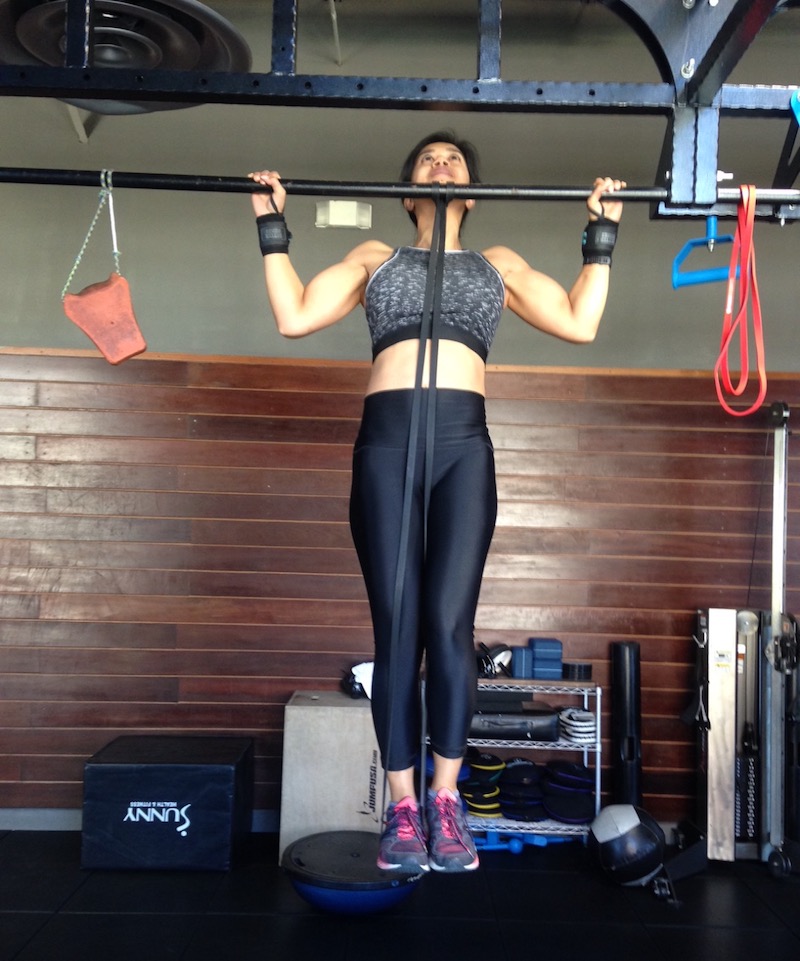 Buy MummyStrength Pull-Up Bands on Amazon
Maria continues, "These bands are also versatile since they can be used for other exercises, such as shoulder press, curls, or banded hip thrusts. I am definitely adding the bands as a staple to my gym bag."
Functional Fitness Outlet Pull-Up Band Review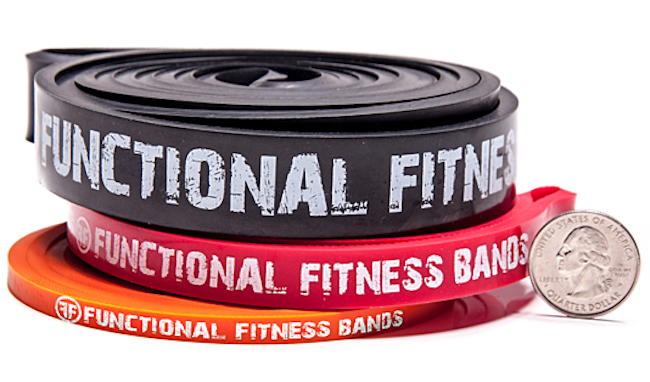 Tested by Alexandra Walker, OCR Athlete, Power Park Fitness
"I love bands in training for pull ups. It's such a good aid to have when you are trying to learn how to do a pull up or just get better at them."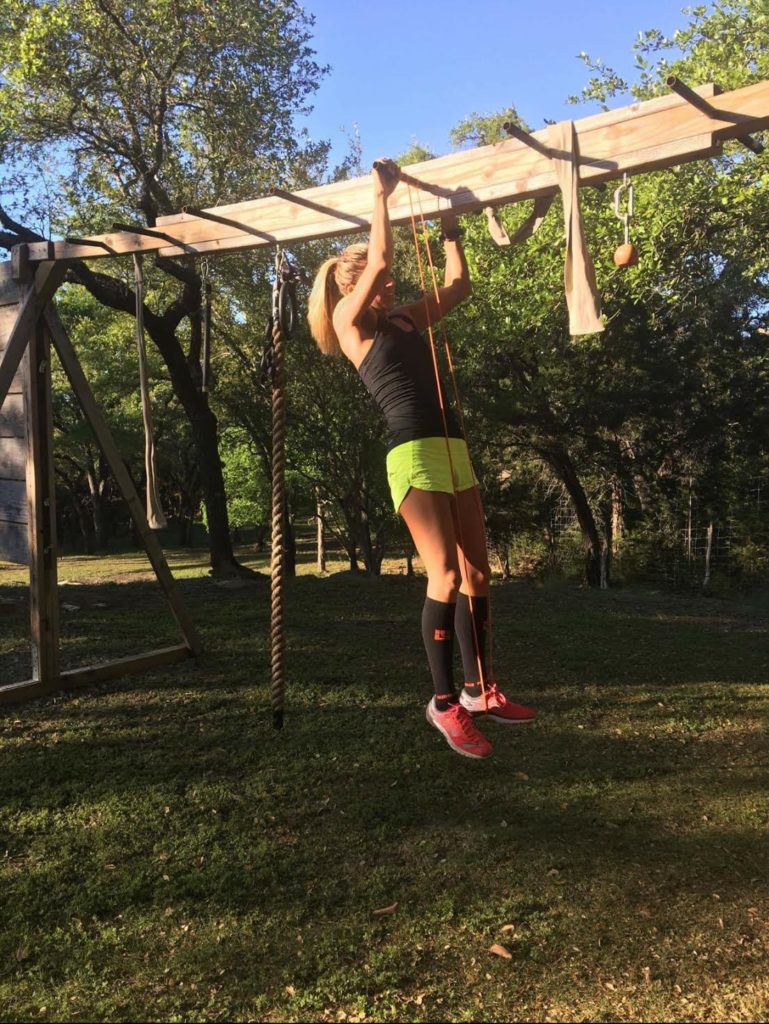 Buy Functional Fitness Outlet Pull-Up Bands on Amazon
On current use, Alexandra says, "I have a lot of pull ups sometimes in my training. When I'm deep in my workout and exhausted I'll throw in a band to help finish my rep's."
WOD Nation Pull-Up Band Review

Tested by Stephanie Quinn, Athlete, Groundbreakers
"Pull-up bands are such a fantastic tool. They allow you to perform a challenging movement properly, give you the ability to better your form and rep count, help
build your confidence and comfort with the movement while building grip strength."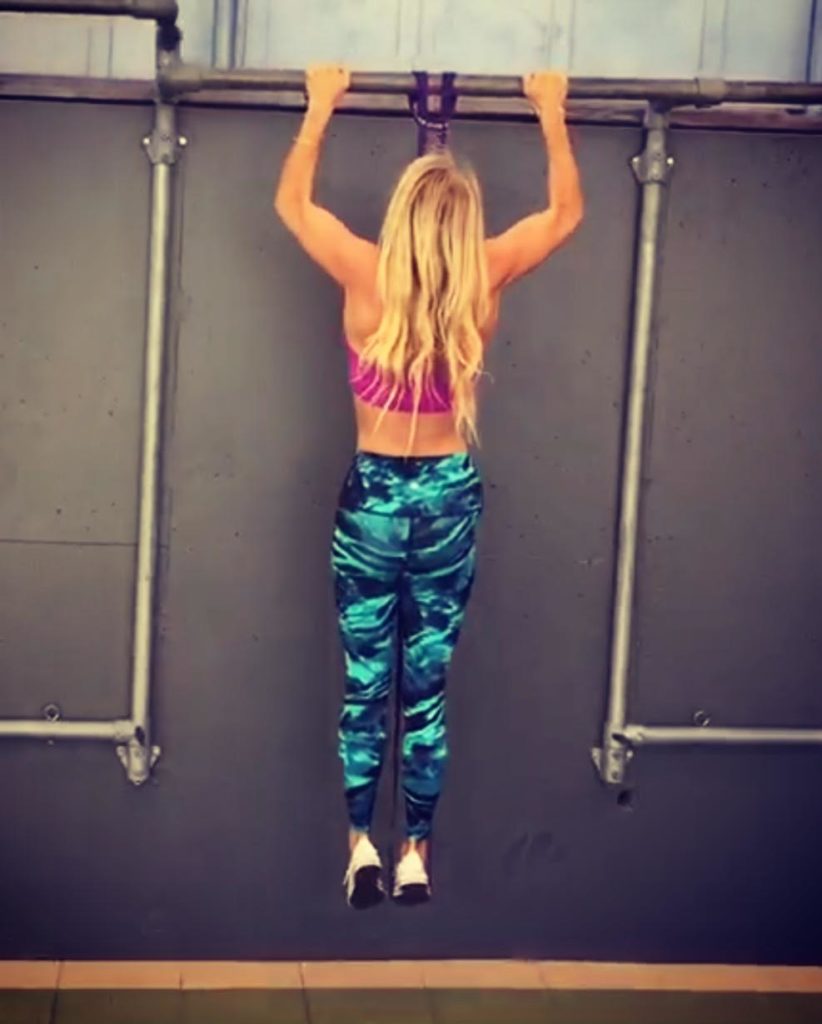 Stephanie continues, "Having the ability to fill out your rep's after failure is key in maximizing your pull up potential."
Rogue Fitness Pull-Up Bands Review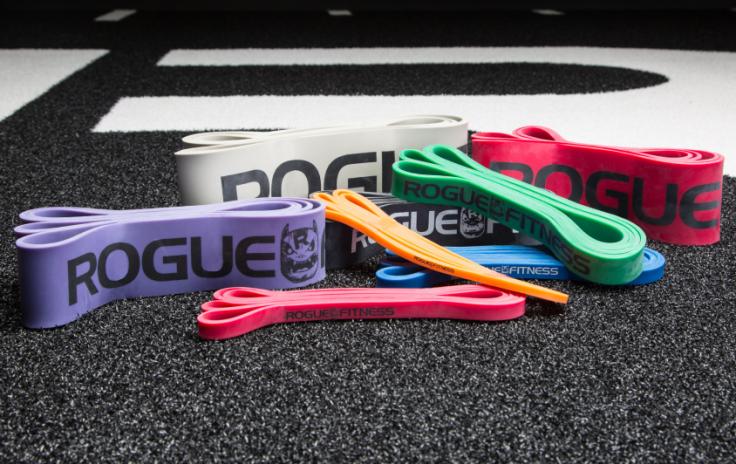 Image: Rogue Fitness
Tested by Grazia Ruskin, Athlete, Austin Titan Evolution
"I love incorporating the bands into my training. The assistance they provide helps me knock out more rep's than I would be able to on my own and they are a versatile
training tool that remain a functional part of any workout."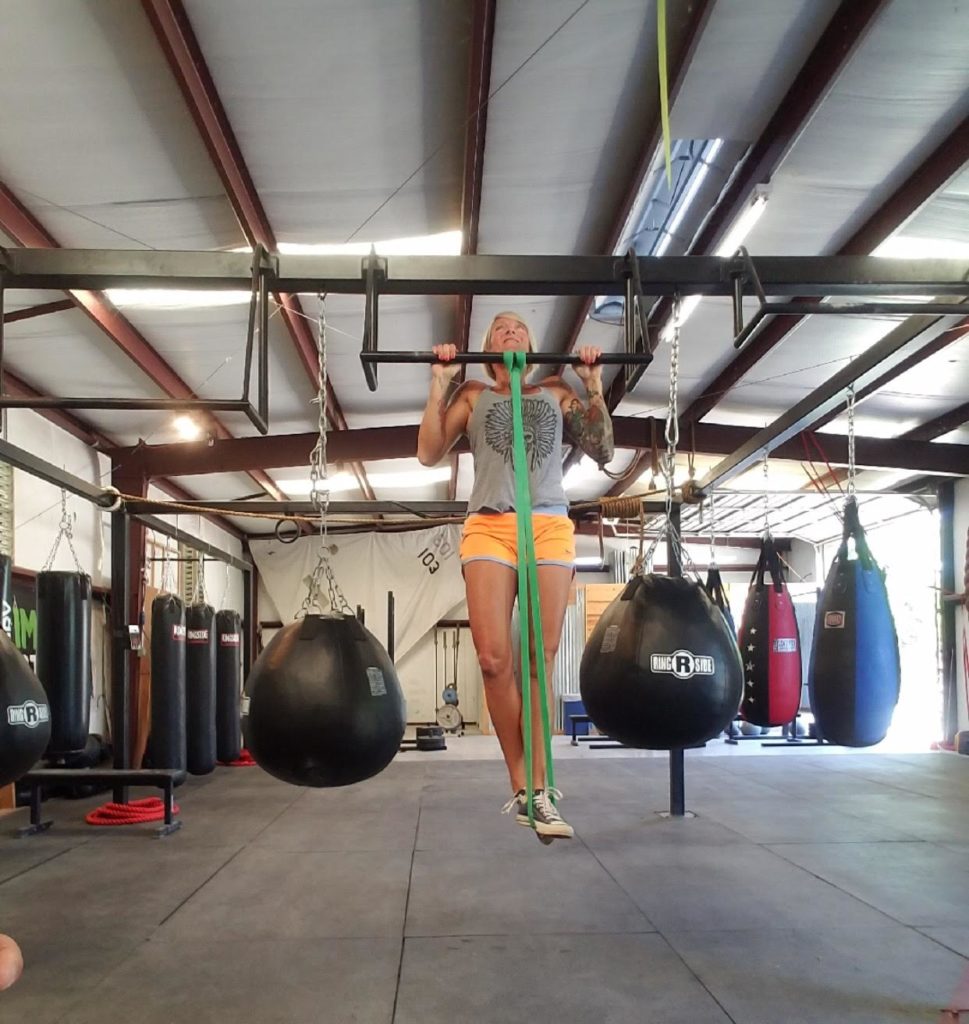 Buy WOD Nation Pull-Up Bands on Amazon
In short, the pull-up assist band is a great answer to building pull-up strength, patterning, and stability. It will help provide the extra support you need to improve on your already strong and able body, and it's a great tool for beginners working toward that first unassisted pull-up as well as athletes looking to improve form/boost pulling strength.
They're an alternative to the often hard-to-find pull-up assistance machine (which you won't find in practically any CrossFit® or functional fitness gyms). They also allow you to control the amount of assistance you're most comfortable with by mixing and matching multiple bands for different levels. And they provide a controlled level of resistance in other strength building workouts.
All that, and they're a tool you can easily tuck into your gym bag for wherever you go.
In short, go long, be strong, and pull-up!
Killing Stereotypes: Should Women Do Pull-Ups?
Do me a favor: Take a minute and dive into the topic of pull-Ups on the interwebs. I did, and I very quickly found myself swimming in long-winded explanations promoting the idea that pull-ups are not for girls.
This perpetuates an antiquated stereotype and is pretty lame in my opinion. (I tend to have a "girls can do anything they put their minds to" perspective.) So, hang on to your hats as we dive into a discussion about not if the "fairer sex" can do pull-ups, but how we can (and get pretty darn good at them).
As of today, you might not be able to hop up on a pull-up bar and knock out twenty reps. Maybe you can't even do one, but that doesn't mean you don't possess the potential to do them. It does, however, mean that it is a difficult movement for you right now, and one that will take practice to develop proficiency. And ladies, I'm not just talking to you, but to the men out there who want to improve this area of fitness, too.
So now that we know everyone is capable of improving their pull-up prowess through practice let's focus on the necessary ingredients for success.
1. Have a "can do!" mindset (the first step in any fitness goal).
2. Commit to your goal. Choose a goal you will reach, whether it's one unassisted pull-up, 20 assisted, or any other achievement that you might judge 80% difficult to achieve. You may also want to include a deadline, like a week, month or year. When you've identified what you're doing and when you're doing it by…commit to it!
3. Have a game plan. Consider starting with movements or exercises that are on the easier side for you, like reasonably weighted lat-pull-downs, time on the rowing machine, or static hanging from a bar. Recruit friends to join you in your quest or join
a group of like-minded exercisers in your gym, community group or online. And, if you're goal is to improve from zero to one pull-up or ten to twenty, you may want to use a specialized piece of equipment, like a pull-up band (see description above).
4. Be resilient. There will be times (maybe many of them) you will want to quit. Unless you are injured, don't. Just don't.
Featured image: Maria Cerina de Ramos